The Jordan River is a unique environmental and recreational amenity enjoyed by pedestrians, cyclists, and paddlers. In an effort to provide expanded infrastructure to support recreational users on the Jordan River, the Jordan River Water Trail project aims to create a series of formal boat access points at strategic locations throughout Salt Lake County. Among the first of these boat ramps to be created are four in Salt Lake City's meandering, tree-lined section of the Jordan River, ranging from 1700 South to 1800 North.  All four ramps will be open for use by the summer of 2021.
The Jordan River Boat Ramp project provides the unique opportunity for the creation of artwork at four distinct sites in Salt Lake City, each linked by the river trail and parkway. The Salt Lake City Art Design Board is pleased to pursue artwork which can respond to the natural environment of the river along with its recreational uses, visually link the four sites, and engage with the sites at the neighborhood level while celebrating the River's essential significance to the Salt Lake region.
ELIGIBILITY: All professional artists and/or artist-led teams residing in the Western Region, defined as Utah, Arizona, Colorado, Idaho, Montana, New Mexico, Nevada, and Wyoming.
PROJECT BUDGET: $144,000
APPLICATION DEADLINE: Friday, February 19, 2021 at 5:00 PM MDT (note that this application closes BEFORE midnight)
INFORMATION SESSION: The recording of the applicant info session can be viewed here: https://youtu.be/FHZg3yiQA-g
QUESTIONS: All questions regarding this RFQ are to be directed to the Salt Lake City Public Art Program by email at publicartprogram@slcgov.com. Please review the complete RFQ prior to emailing any questions. Questions that have been received and answered are linked below.
View the full Request for Qualifications here.
View a sample Artist Design Agreement here
View a sample Artist Commissioned Work Agreement here.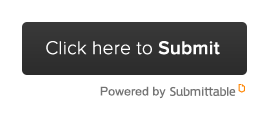 (Submittable direct link: https://bit.ly/3stz9il)