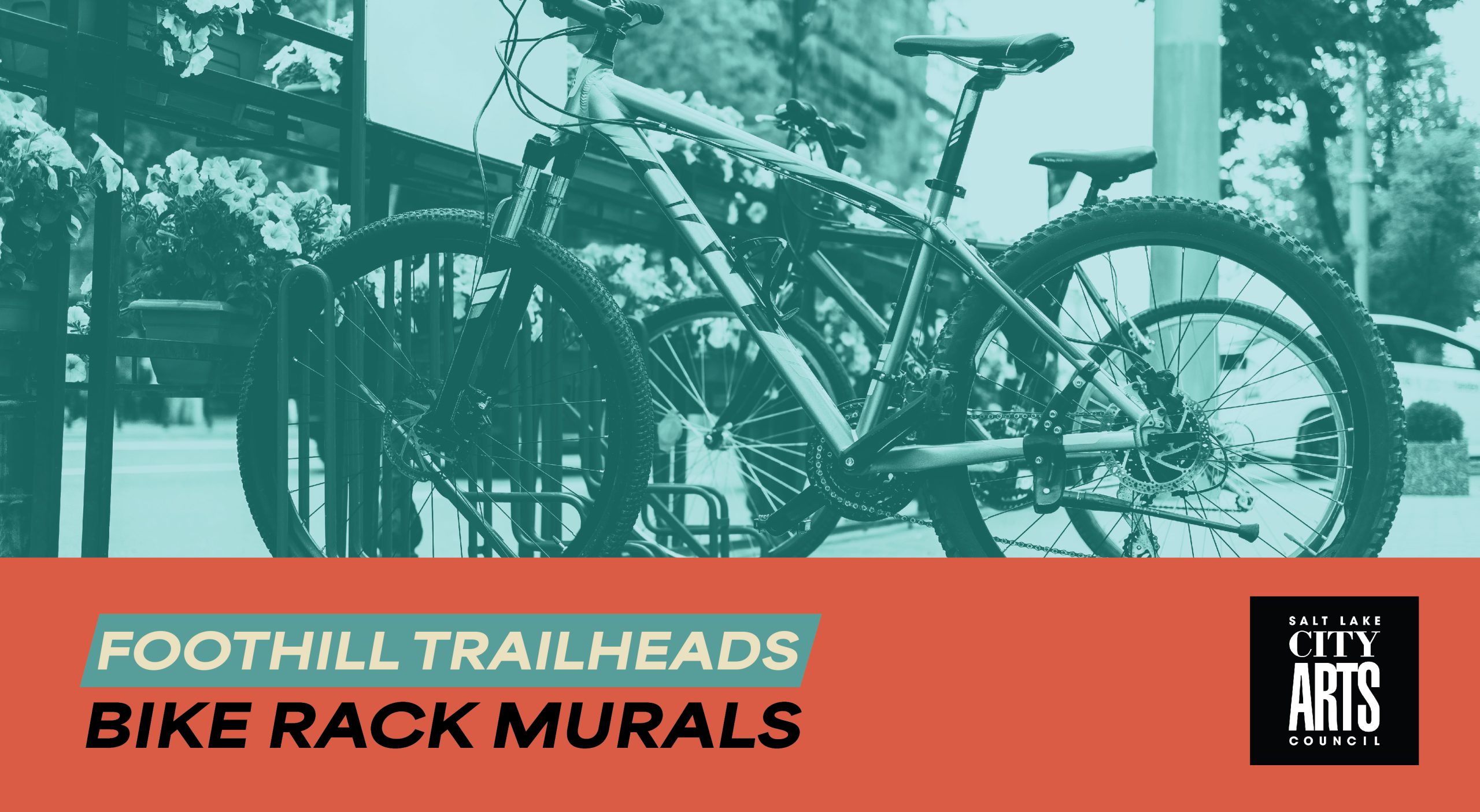 Salt Lake City's Public Lands Department is taking steps to improve the Bonneville Boulevard and Popperton Park Trailheads. These locations represent major confluences and urban interfaces of the Foothills trails, natural area, and trail system with the Avenues neighborhood, the Utah State Capitol, downtown Salt Lake City, and the University of Utah.
Improvements to the Bonneville Boulevard and Popperton Park Trailheads call for a paved parking lot with rope and timber fencing, landscaping, and a welcome entry plaza. Current designs also include waste receptacles, dog waste bag dispensers, marked parking, wayfinding, regulation, and interpretive signage, picnic tables and benches, bike racks, invasive weed cleaning station and bike repair stations, and some will include site lighting.
The public art opportunity for Foothills Trailheads: Bike Rack Murals will feature ten distinct acrylic murals painted on the surface of galvanized steel bike racks. A total of ten (10) bike racks will be placed amongst the two sites: six (6) bike racks will be placed at Bonneville Boulevard Trailhead and four (4) bike racks will be placed at Popperton Park Trailhead. Salt Lake City will be responsible for the fabrication and final installation of the bike racks. The Salt Lake City Public Art Program has developed this project as an effort to provide a learning experience and professional development opportunity for emerging artists and/or those without previous public art experience
ELIGIBILITY: This Call for Artists is open to all artists and artist-led teams currently residing in the greater Salt Lake City Metropolitan area. Emerging artists and/or artists without previous public art experience are highly encouraged to apply.
COMMISSION: $3,500 per commission; 10 available commissions (limit of one commission per artist or artist-led team)
INFORMATION SESSION: The recording of the applicant information session can be viewed here:
QUESTIONS: All questions regarding this RFQ are to be directed to the Salt Lake City Public Art Program by email at publicartprogram@slcgov.com. Please review the complete RFQ prior to emailing any questions.
DEADLINE: Submissions are due on Thursday March 23rd, 2023 by 5:00 PM (MT). (note that this application closes BEFORE midnight)
Submittable direct link to application: https://slcartscouncil.submittable.com/submit/253573/foothills-trailheads-bike-rack-murals-request-for-qualifications 
View the full Request for Qualifications here.