The Salt Lake City Arts Council is pleased to announce an opportunity for Utah artists or artist-led teams to submit proposals for the 9th South Roundabout Mural Opportunity. This commission is for a temporary mural to be installed directly onto the surface of a sculptural artwork.
Salt Lake City recently completed construction of a roundabout in the 9th South & 9th East area of the corridor, at the intersection of Harvey Milk Boulevard (900 South), 1100 East, and Gilmer Drive. Later this year, the Salt Lake City Public Art Program, will welcome Out of the Blue, a sculptural artwork by acclaimed Utah artist Stephen Kesler which was as recommended by Salt Lake City's Art Design Board for commission and approved by Mayor Erin Mendenhall. This 23-foot tall representation of a humpback whale breeching in the roundabout will have a primed fiberglass surface which provides a surface for a temporary mural installation to reflect and complement the sculptural artwork and the 9th & 9th neighborhood.
By incorporating temporary murals onto a long-lasting sculpture in the roundabout, we hope the artwork will continually respond to the community that lives in and frequents the 9th and 9th neighborhood. The sculptural component of this project is already commissioned; this particular Call for Artists is exclusively commissioning the temporary mural.
ELIGIBILITY – This Request for Proposals is open to all artists and/or artist-led teams residing in Utah.
BUDGET – $7,500
INFORMATION SESSION – The recording of the applicant info session can be viewed here: https://youtu.be/xKLFFq3hX-Y
SUBMISSIONS – All applications must be submitted through the Submittable website, link below.
RENDERINGS – Artists are invited, but not required, to utilize these digital renderings of Stephen Kesler's Out of the Blue to develop and/or submit proposals. Given that this mural will be viewed in the round, please submit images of proposed design that demonstrate at least two different angles. View and download these images here:
QUESTIONS – All questions regarding this RFP are to be directed to the Salt Lake City Public Art Program by email at publicartprogram@slcgov.com. Please review the complete RFP prior to emailing any questions.
DEADLINE – Submissions are due on Friday, June 18 by 5:00 p.m. (note that this application closes BEFORE midnight)
View the full Request for Proposals here.
View a sample Artist Commissioned Work Agreement here.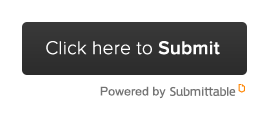 Submittable direct link: https://slcartscouncil.submittable.com/submit/194318/9th-south-roundabout-mural/